DESIGN | PLANNING | INTERIORS
.
A leading architectural firm in South Florida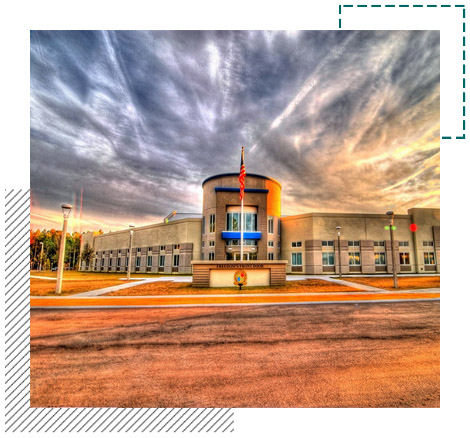 The office of Kenneth R. Carlson - Architect was established in 1989 by Kenneth R. Carlson upon the philosophy that superior designs are the result of quality service. Founded on the basis of quality service for each client, this one-man company has flourished and now hosts more than a dozen employees and has an extensive list of clients. Our commitment to quality service has continued, resulting in superior client satisfaction. We are proud of our diverse repertoire of project types, having successfully completed projects of all sizes and ranging from commercial to industrial. Today, the office of Kenneth R. Carlson - Architect P.A. is well established as one of the most respected architectural firms in south Florida.
Architectural Achievement
.
Tilt – Up Achievement Award (Extra Space – Plantation)


Tilt-Up Achievement Award (MEPS – Jacksonville), TCA    
     
Outstanding Green Facility of the Year (Safe and Secure Automated Self Storage of Coconut Creek), Mini-Co Publishing


Tilt-Up Concrete Association's Professional Achievement Award, Irving Gill Distinguished Architect of the Year Award, TCA


Best Transportation Project of the Year (Banyan Air Service-FBO), Community Advancement Awards, Developers and Builders Alliance


Tilt-Up Achievement Award in Office Division (Peninsula Corporate Center), TCA, 2008


Prism Silver Award for Commercial – Industrial – Pre-Construction Architecture (Monarch Creek Park of Commerce), Gold Coast Builders Association


Community Appearance Award for Special Projects (Banyan Air), City of Fort Lauderdale
Tilt-Up Achievement Award (Congress Commerce Center), TCA


Tilt-Up Achievement Award in Office Division (HYLA), TCA


Prism Gold Award for Architecture for a Commercial Project (Congress Commerce Center), Gold Coast Builders Association


Excellence in Design in New Industrial Development (Congress Commerce Center), City of Delray Beach, Site Plan Review & Appearance Board


Community Appearance Award for Best New Industrial Development (Congress Commerce Center), City of Delray Beach


Prism Gold Award for Interior Design for Retail (LA Fitness), Gold Coast Builders Association


Excellence in Design in New Industrial Development (Cobra Construction), City of Delray Beach, Site Plan Review & Appearance Board


Excellence of Design in Architecture (Zenith Commerce Center), City of Delray Beach, Site Plan Review & Appearance Board